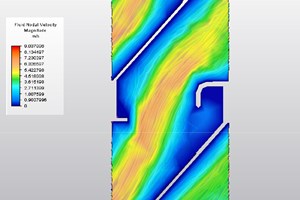 The Thermosash high performance single bank mechanical louvre systems integrate into the Thermosash range of curtainwall, panelwall and commercial window systems for façade integrated mechanical air inlet and extract requirements.
These louvres are commonly specified as fresh air inlets for mechanical plant and mechanical plant screening. Single bank are not waterproof and will not offer a dry environment within the clad space.
Specify double or tripple bank - when a greater degree of weather proofing is required.