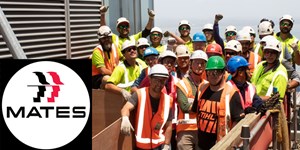 Thermosash are founding members of MATES IN CONSTRUCTION, and active sponsors of the NZIOB, NZIQS, NZIA, NWIC, New Zealand ZAC Façade Conferences, contribute to Westpac Helicopter, Children's Christmas Party, amongst other smaller charities.
Thermosash employs over 552 people locally in New Zealand. A recent report prepared by BERL noted that Thermosash's input to the New Zealand economy and community through our commitment to our local staff and their families as well as all the secondary integrated national supply chain, cadetships, apprenticeships and other related industry and personal development training was significant. The full BERL Report is available upon request.

To find out more contact Thermosash.