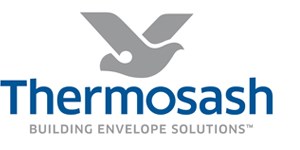 Thermosash Commercial Ltd provides world class solutions in the design, manufacture and installation of bespoke engineered building envelopes within New Zealand and abroad.
Thermosash Auckland
Our CEO, David Hayes, has had more than 30 years of practical experience at the helm of Thermosash. His father founded Thermosash in 1973 and David joined the company in 1988. He is a Chartered Professional Engineer specialising in façade engineering and is responsible for system design solutions for the Group.
Thermosash Wellington
Thermosash Commercial Ltd moved into Wellington in 1983 with the acquisition of Valley Aluminium Ltd. Wellington is now under the guidance of Dave Rooker who has over 30 years of experience in the curtainwall industry in UK and NZ.
Thermosash Christchurch
In 2004 Thermosash moved into the South Island with the purchase of long established Custom Aluminium Ltd. Allan Valli heads up Christchurch, he has over 35 years experience in the construction industry.